You can use Adobe Digital Editions (ADE) to read downloaded eBooks on your computer (Windows or Mac).
If you haven't borrowed and downloaded an eBook from your library, you can learn how here. You'll also need to authorize ADE before downloading protected eBooks.
Note: These instructions are for ADE 2.0 or newer. We recommend always using the latest version of ADE.
Reading eBooks
Open ADE and double-click the eBook you want to read.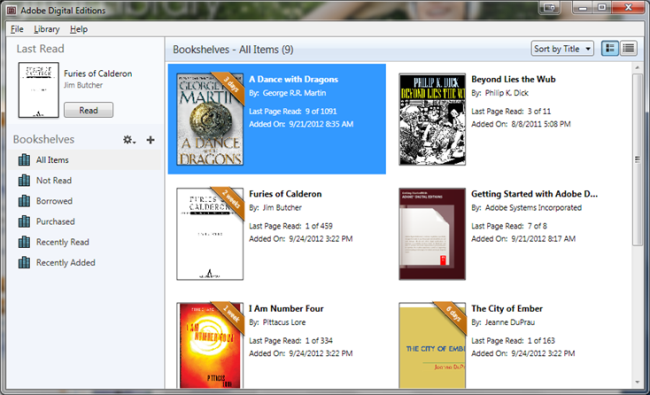 When the book opens, you can start reading right away or customize your reading experience.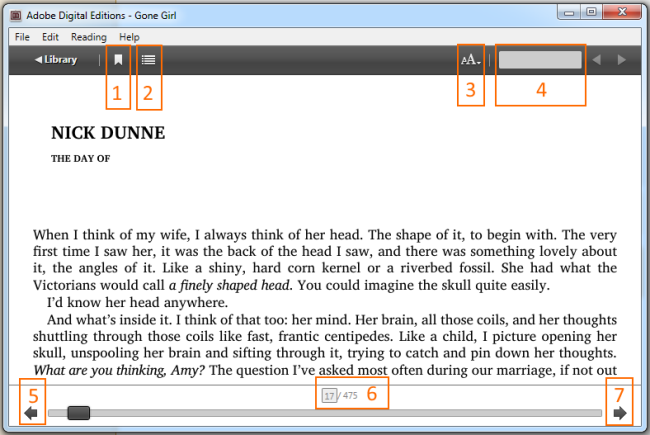 Player options (based on the numbered image above):
Add a bookmark
Navigation (table of contents, etc.)
Font size
In-book search
Go back a page
Page count
Go forward a page
Note: ADE saves any notes you make in an eBook to your computer. Once you return or delete an eBook, those notes will be deleted too. If you borrow the same book again, your notes will not be restored.