If you'd like to use iTunes to listen to borrowed MP3 audiobooks or automatically sync them to your Apple device, you'll need to download them to your computer using OverDrive for Mac, then import them into iTunes.
Note: We recommend that you use the latest version of iTunes when following these steps.
Import MP3 audiobooks into iTunes
Open iTunes.
Go to File > Add to Library...

Navigate to the folder where borrowed audiobooks are downloaded. By default, you can find it here: Documents > My Media > MP3 Audiobooks.
Highlight the audiobook folder you'd like to import, then click Open to import all of the MP3 files in that folder.

Now you can listen from iTunes or sync your iTunes library to your Apple device. You'll find imported audiobooks in My Music.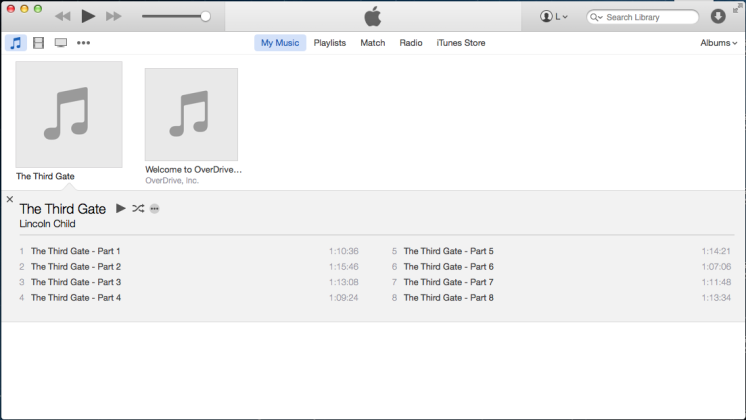 If you'd like to change where audiobooks appear in iTunes and on your device, we can help with that too.