You can use OverDrive for Windows (desktop) to listen to audiobooks on your computer.
Note: If you're using Windows 10, you can also install our new Libby app. If you're on Windows 8 or newer, you can install OverDrive for Windows 8/10.
Listening to audiobooks
From OverDrive for Windows (desktop), select a downloaded audiobook and click the Play button to start the player. If you have not yet downloaded an audiobook, learn how to borrow and download titles on your computer here.
Using the player controls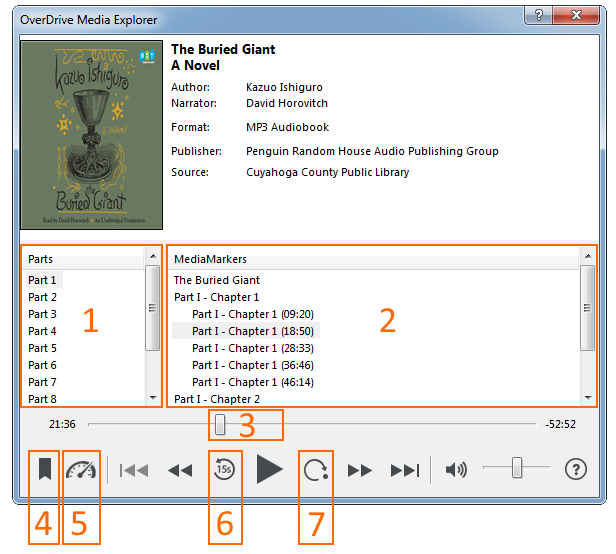 Player controls (based on the numbered image above):
Play part
Play media marker
Position slider
Add a bookmark
Adjust playback speed
Go back 15 seconds
Most recent or furthest point played