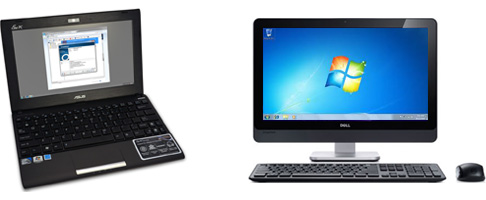 Windows is an operating system made by Microsoft that's found on many desktop computers, laptops, and tablets.
This device profile covers Windows XP, Vista, and 7. If you have Windows 8 or RT, please see our device profile for Windows 8 and RT instead.
You can read more about Windows on Microsoft's website.
Software
Compatible formats
eBooks:
Audiobooks:
Video:
Getting started with OverDrive in Windows