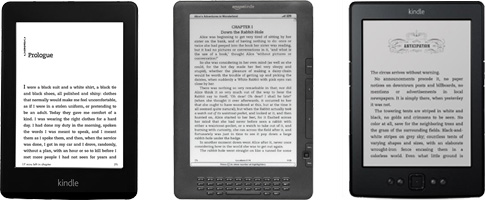 Kindles are a line of popular eReaders from Amazon designed to work with the Kindle Book format (available to U.S. libraries only).
This profile covers Kindle eReaders, like the original Kindle and the Kindle Paperwhite. We have a separate device profile for Kindle Fire tablets (the Kindle Fire, Fire HD, and Fire HDX), which are compatible with more digital formats.
You can read more about Kindle on Amazon's website.
Compatible formats
Some examples of Kindles
Getting started with OverDrive on a Kindle