With OverDrive, you can borrow and enjoy free eBooks, audiobooks, and more from your library or school's digital collection. All you need to get started is an internet connection, a library card or student ID, and these three steps:
1. Browse
Use the library finder on overdrive.com or in OverDrive's app to find your library or school's digital collection and browse for titles.
2. Borrow
Use your library card or student ID to borrow a title. Titles you've borrowed will appear on your Bookshelf under your Account.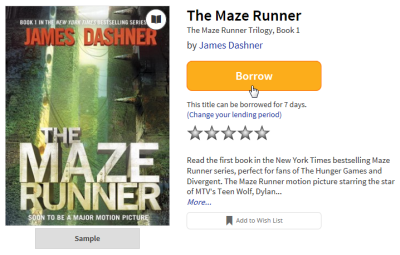 3. Enjoy
On your Bookshelf, you'll find options for enjoying each borrowed title, like Read (read an eBook in your browser using OverDrive Read or MediaDo Reader), Play (stream a video in your browser), Send to NOOK (send a magazine or newspaper to your NOOK or free NOOK app), and Download (available for eBooks, audiobooks, music, and some videos).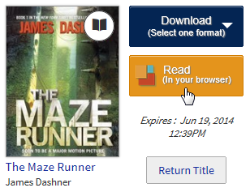 Try an OverDrive Read sample now to see how it works.
To see these steps in action, watch our OverDrive overview video for libraries or schools.
For more help using OverDrive, check out the detailed guides below.