OverDrive Read Basic is a version of OverDrive Read that is designed for legacy browsers (such as Internet Explorer 7, 8, and 9) that do not support the HTML5 and CSS3 features used by OverDrive Read.
When you open an OverDrive Read eBook in an incompatible browser, you'll see the options to install a different browser or use OverDrive Read Basic.
How OverDrive Read Basic works
Scroll vertically through an eBook to move up or down in the text.
Use your browser's zoom feature to increase or decrease text size.
Click the bookmark icon in the upper left to bookmark a screenful of text.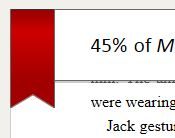 Click the menu icon in the upper right to access a table of contents, your bookmarks, the search function, and readability options.

To return to your book from the menu, click Continue reading.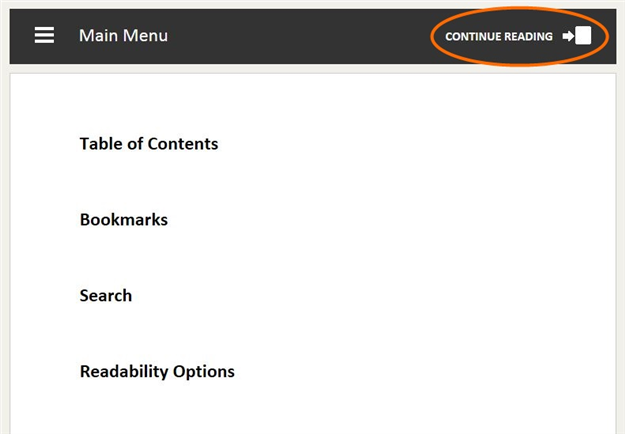 If you jump around quickly in an eBook (for example, by clicking through the table of contents, or scrolling rapidly up or down), a back bar will temporarily appear. Click it to return to your original reading position.

In addition, you can use these shortcuts, or "hot keys," to navigate through an eBook in OverDrive Read Basic:
Right arrow, space: Go to next screenful of text
Left arrow, page up: Go to previous screenful of text
Enter: Access main menu
Esc: Close menu or dismiss back bar
b: Place a bookmark here
Backspace: Return to reading position (if back bar is showing)
Alt-shift-t: Access table of contents
Alt-shift-b: Access bookmarks
Alt-shift-s: Access search
Alt-shift-r: Access readability options