If you haven't downloaded or played the title yet:
If you've borrowed an eBook, audiobook, or music album and haven't downloaded it yet, or if you've borrowed a streaming video and haven't yet played it, you can return it from your library Bookshelf (located under your Account on your library's OverDrive website).
To return a title from your library Bookshelf, select the Return Title button.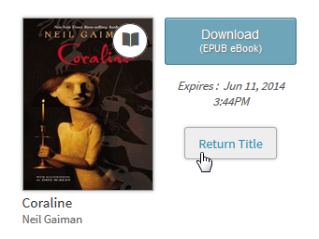 Once you select a download format and download the title (or play a streaming video), the Return Title button disappears.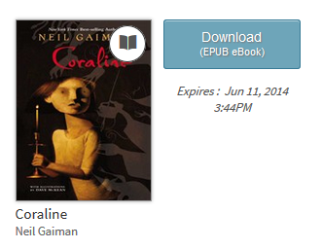 Note: All digital titles are automatically returned to your library at the end of their lending periods, so you never have to worry about late fees.
If you have already downloaded the title:
Once you download a title, you may be able to return it using the software or app that you used to download it. Here are specific steps for:

Some exceptions:
You can't return downloaded Open PDF eBooks, music, WMA audiobooks, or WMV videos before the end of the lending period.
Once you start playing a streaming video in your browser, you can only return it if you add it to OverDrive's app for Android or iOS.
You can only return downloaded Open EPUBs from OverDrive's app for Android, Chromebook, iOS, or Windows 8.

You can't return any titles using OverDrive's desktop app for Mac.