If you've borrowed a digital title, but have not yet selected a download format, you can return it early from the bookshelf on your library's digital collection website.
Note: Titles are automatically returned at the end of the lending period.
To return a title, click or tap the Return Title button.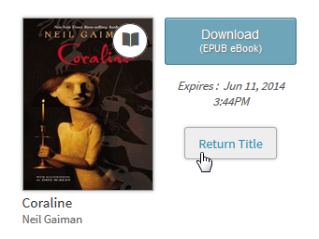 If you select a download format, the Return Title button disappears.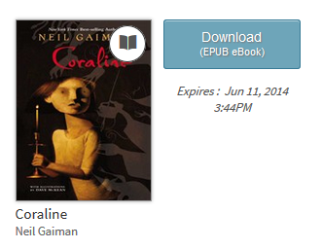 If you download a title, you can return it using:
Note: WMA audiobooks, Open EPUB and Open PDF eBooks, music, and streaming videos cannot currently be returned before the end of the lending period. Also, OverDrive Media Console for Mac does not currently support the return feature.